Church
of the firstborn, sa
Greetings in the name of our Lord and Savior, Jesus Christ! We are very excited and honored to share with you some of the awesome things God is doing here at Church of the Firstborn, SA. We are a Word of faith, non-denominational, full gospel church. Our mission is reaching and harvesting lost souls for Christ and teaching the body of Christ how to effectively apply the principles that are outlined in God's Word that will give us the victory in every area of life. Church of the Firstborn, SA is a place where people can come and learn how to stand in and on the Word of God, develop their faith, receive divine healing, and prosper as their souls prosper, and win in every area of life.
Chuch Family
Church Family
Senior Pastor Prescod
Senior Pastor Prescod
COFBSA Pastors
COFBSA Pastors
Chuch Family
Church Family
Psalm34:1
"I will bless the Lord at all times, His praise shall continually be in my mouth."
​
​
Watch Our Latest Message:
Feel free to view our Sunday Messages on our video page. We post new videos weekly. If you enjoy the messages please feel free to visit us in person at Church of the Firstborn, S.A. We would love to praise and worship the Lord with you in person.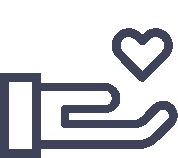 "Whoever is generous to the poor lends to the lord, and he will repay him for his deed." June is a wonderful month. This is the month we honor our earthly Father. It is just fitting that we take the time to pray for the Fathers in our congregation. In the Book of Malachi chapter 4 and verse 6 says "And he shall turn the heart of the Fathers to the children, and the heart of the children to their Fathers, lest I come and smite the earth with a curse." Dear Saints of God, let us pray that God will turn the heart of your Father and or your husband to their children in a great way, and the children's hearts to their Fathers. And finally, let's pray that the Fathers will rise up and take their place as the priest of their family. Amen! AMEN!