Church
of the firstborn, sa
Greetings in the name of our Lord and Savior, Jesus Christ! We are very excited and honored to share with you some of the awesome things God is doing here at Church of the Firstborn, SA. We are a Word of faith, non-denominational, full gospel church. Our mission is reaching and harvesting lost souls for Christ and teaching the body of Christ how to effectively apply the principles that are outlined in God's Word that will give us the victory in every area of life. Church of the Firstborn, SA is a place where people can come and learn how to stand in and on the Word of God, develop their faith, receive divine healing, and prosper as their souls prosper, and win in every area of life.
Chuch Family
Church Family
Senior Pastor Prescod
Senior Pastor Prescod
COFBSA Pastors
COFBSA Pastors
Chuch Family
Church Family
Psalm34:1
"I will bless the Lord at all times, His praise shall continually be in my mouth."
​
​
Watch Our Latest Message:
Feel free to view our Sunday Messages on our video page. We post new videos weekly. If you enjoy the messages please feel free to visit us in person at Church of the Firstborn, S.A. We would love to praise and worship the Lord with you in person.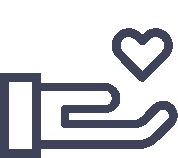 "Whoever is generous to the poor lends to the lord, and he will repay him for his deed." Prayer Focus - OCTOBER 2022
The month of October marks the beginning of our season of the ABUNDANT HARVEST OF SOULS. In the Gospel according to Matthew 9:37 Jesus said, "… The harvest truly is plenteous but the labourers are few." Then He went on to say in verse 38, "PRAY YE therefore the Lord of the harvest that he will send forth labourers into his harvest." First of all, I ask of you to pray the prayer of agreement with me for this abundant harvest He has given us. Secondly, listen to the Holy Spirit as He speaks to your heart. He will show you what you must do in order to labor effectually in this Season of our Great Harvest. Notice, in Matthew 10:1 Jesus called, empowered, and sent forth those disciples that joined Him in this prayer for the harvest. AMEN!