Church
of the firstborn, sa
Greetings in the name of our Lord and Savior, Jesus Christ! We are very excited and honored to share with you some of the awesome things God is doing here at Church of the Firstborn, SA. We are a Word of faith, non-denominational, full gospel church. Our mission is reaching and harvesting lost souls for Christ and teaching the body of Christ how to effectively apply the principles that are outlined in God's Word that will give us the victory in every area of life. Church of the Firstborn, SA is a place where people can come and learn how to stand in and on the Word of God, develop their faith, receive divine healing, and prosper as their souls prosper, and win in every area of life.
Chuch Family
Church Family
Senior Pastor Prescod
Senior Pastor Prescod
COFBSA Pastors
COFBSA Pastors
Chuch Family
Church Family
Psalm34:1
"I will bless the Lord at all times, His praise shall continually be in my mouth."
​
​
Watch Our Latest Message:
Feel free to view our Sunday Messages on our video page. We post new videos weekly. If you enjoy the messages please feel free to visit us in person at Church of the Firstborn, S.A. We would love to praise and worship the Lord with you in person.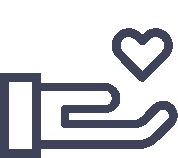 "Whoever is generous to the poor lends to the lord, and he will repay him for his deed." Prayer Focus - January 2022
Our Prayer Focus for January will set the stage for God's Greater Glory in our lives this year. Therefore, I am asking you to pray "The Prayer of Consecration" for yourself. "… I have been crucified with Christ; it is no longer I who live, but Christ lives in me; and the life which I now live in the flesh I live by faith in the Son of God, who loved me and gave himself for me" Galatians 2:20 NKJV. As we pray this prayer, we are telling God we are willing to surrender to His will and His ways. We are also saying that God's desires for my life will become my desire. It is no longer what I want to do, but what God wants to do with me. Read Matthew 26:36-46. Don't only pray this prayer for this month, but pray it daily. As you do so, you will stay the course that God has set before you. Read 2 Timothy 4:7 and Hebrews 12:1 from the Amplified Bible also.